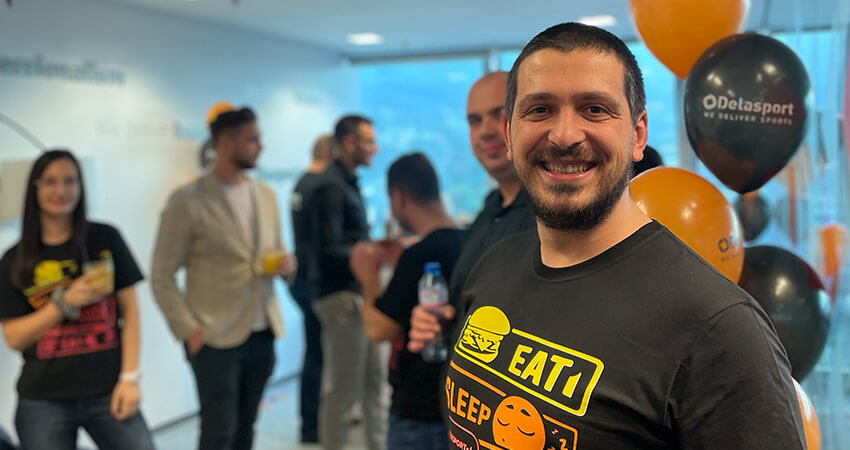 The second edition of Delasport's PHP Open Doors took place in our office in Sofia on May 16th. We once again welcomed PHP professionals and enthusiasts, introducing them to the applications of the programming language in our software solutions over the course of the evening.
In addition to an insightful presentation and a quiz, the guests enjoyed special drinks with thematic names. At their service they had bartenders who mixed the selected beverages, customizing them with professional finishing touches.
The evening began at 7 pm on the 14th floor of Vertigo Tower and lasted for 4 hours, filled with conversations, games, and prizes. Several of Delasport's technology team lead and PHP team members were tasked with handling the knowledge sharing.
This week's event was the second in our PHP series while we're also strongly committed to a similar initiative – Java Beer, held monthly in Sofia or Plovdiv.
"PHP is a key language for us because it's utilized in the development of Delasport's platform on multiple levels," says Elena Nocheva, a recruitment specialist at the company and main organizer of the event.  "We are delighted to have the opportunity to hold and support such meetups because we are strong supporters of community building. We believe in the exchange of knowledge and experience," she adds.
Make sure you follow us on LinkedIn, Facebook, Twitter, and Instagram in order to stay up to date with the upcoming tech events we host or help organize.