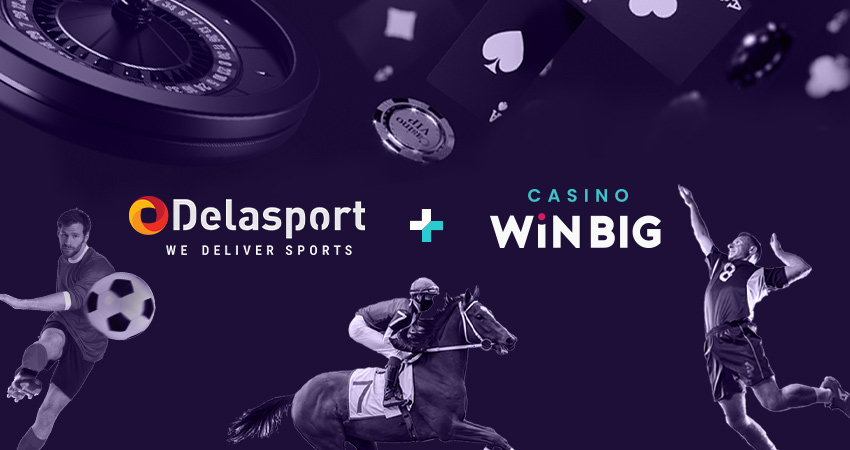 The latest brand casinowinbig.com goes live utilizing Delasport's comprehensive Casino solution. Casinowinbig players will enjoy more than 2500 titles from over 50 leading industry providers and rich engagement tools like missions, tournaments, rewards, and more.

CasinoWiNBiG introduction
Casinowinbig is the third brand Shark77 is releasing on Dealsport's platform. The operator aims to reproduce the success of their popular brands 18bet and Sportempire.
Casinowinbig is a Casino-focused brand designed to meet all player types, from recreational to casino players. It consists of online slots, Live Casino titles, table games, and jackpot releases.
The vast game portfolio includes thousands of games with different mechanics, including Progressive Jackpots, Megaways, and Time on Device games. Besides Casino and Live Casino games, Casinowinbig players will also enjoy rich Sports and Live Betting offerings.

Functionalities and goals
Casinowinbig aims to create an immersing experience that enriches the gameplay for their players. Delasport's advanced solution fits this need, and it allows operators to boost player engagement, making gameplay fun and challenging by creating real-time tasks for players to complete. The points mechanism incentivizes Casinowinbig players to earn points, unlock new games, and leverage the gameplay experience. The leaderboard functionality allows you to create competitions, reward your players with daily, weekly, and monthly prizes.

Oren Cohen Shwartz, Delasport's CEO commended:
"We are extremely delighted to strengthen our partnership with Shark77 and look forward to seeing another successful brand, powered by our technology, take its place among the leaders on the market'. Delasport's unique real-time engagement tools help our partners with acquisitions efforts to attract new players as well effective player retention across verticals in Casino, Sports, etc."