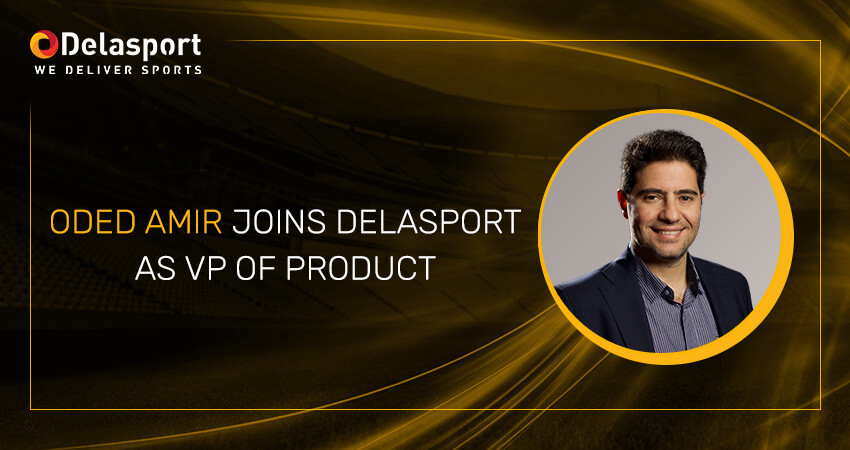 Industry veteran Oded Amir is the new VP of Product at Delasport – the award-winning iGaming solutions supplier. He brings 20 years of experience to the table, both in iGaming and communications technology in general.
Choosing him for the executive position is a logical step by Delasport. Oded Amir is a former product director at SBTech and later on DraftKings Inc, a key digital sports entertainment and gaming company. Oded is responsible for the vision and strategic direction of Delasport's products and makes sure they align with the customer needs, business growth, and overall technology roadmap.
Oren Cohen Shwartz, CEO of Delasport, commenting on Oded's appointment:
"We couldn't be prouder by our choice for new VP of Product. We are expanding globally while focusing on product localization per market. I'm confident that with Oded in the lead, we will keep pushing boundaries and release innovative products and features.'"
The enthusiasm and confidence are shared by Oded Amir too. His expertise is already making a change even though he's been with the company for only a month.
Oded Amir comments on his appointment:
'I feel at home and confident that I can contribute to such an amazing product and inspiring team. iGaming is such a dynamic industry, and I am sure that I can use my vast experience to propel Delasport's product development to even greater success', he adds.