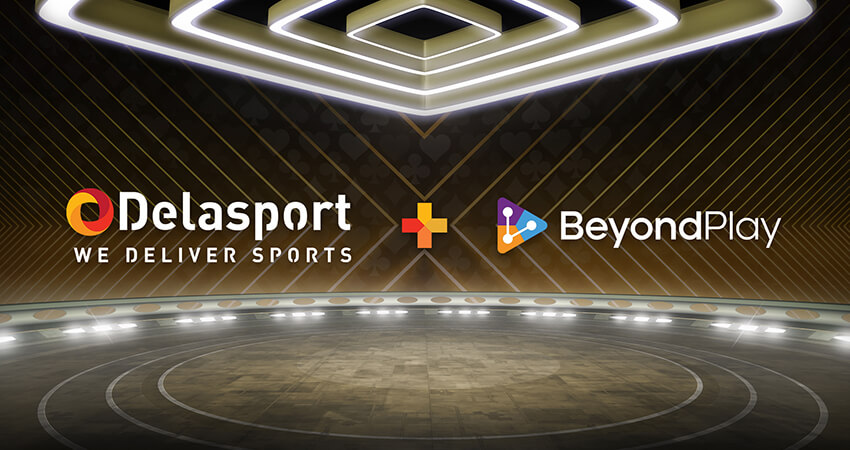 More exciting news is piling up for us, at Delasport, this year! We are proud to announce our partnership with multiplayer and jackpot engagement software developer BeyondPlay to boost the player experience of Delasport's licensees. We are about to introduce a Cross-Casino-Provider Jackpot system, powered by BeyondPlay, allowing casino players to play the games they like with the thrill of an overarching jackpot.
This partnership gives our licensees the ability to create different types of jackpots to increase player engagement and retention. The main configurations are "Progressive", "Community", "Time-Based", "Event-Based", and "Amount-based". The content-agnostic jackpot can be applied to any casino game, including Live casino ones.
The new partnership is a logical step forward for Delasport
This addition aligns quite well with the company's overall strategy of revolutionizing player engagement and retention in iGaming. The announcement is part of a series of retention-related news and improvements, including the introduction of Player Engagement tools and Delasport's proprietary 'My Era' suite. The latter proved to be a game-changer with retention skyrocketing after the implementation of 'My Sportsbook', 'My Event Builder', and 'If Bet' for sports betting operators and the upcoming 'In-Game Booster Panel' and the personalization feature 'My Casino'.
Delasport is taking the Jackpot to new heights by offering it on any RNG or Live Casino game which features real time jackpot data and interactive jackpot win animations within the game screen.
Delasport's CEO Oren Cohen Shwartz regarding the deal:
"We, at Delasport, have an official duty to provide our partners with the means to go beyond content and elevate the players' betting experience. Partnering up with BeyondPlay is yet another way we are advancing towards this goal". "Our partners will soon be able to offer to their players a cross-provider jackpot on any casino and live casino game. Their players will be able to play any of their favorite games with the option to also hit the jackpot. In addition, our partners have the flexibility to choose between network and local jackpot pools that will guarantee that when the jackpot is blown the winner will be one of their players."
Head of Casino Ralitsa Zareva also commended:
"Working with BeyondPlay proved to be a real pleasure and we're excited to show our licensees and their players the end result. We're vfofery serious about player engagement and retention and the Cross-Provider Jackpot is just the latest proof of our commitment."
BeyondPlay's COO Jacqui Gatt shares the same notion:
"This collaboration marks a significant milestone for BeyondPlay as we join forces with Delasport and provide our cutting-edge jackpot software on their powerful platform.
Through this partnership, we're enabling Delasport and its licensees to create their very own exclusive jackpots and harness the full potential of BeyondPlay's jackpot software.
We are confident that this partnership will not only elevate the players' gaming experience, but also provide Delasport with a competitive edge in the market. Together, we look forward to delivering a world-class gaming experience that exceeds the expectations of both operators and players alike."
We're grateful we get to work with professionals like BeyondPlay. Stay tuned for more exciting news from Delasport by following us on LinkedIn.