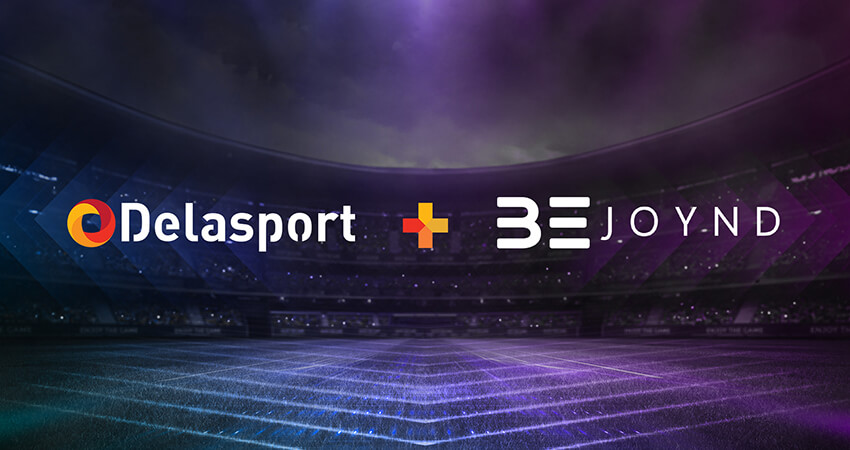 Yet another significant partnership is a fact! We, at Delasport, and Swedish B2B platform provider Bejoynd are elevating sports betting in the Nordics by introducing our fully featured Plug & Play Sportsbook solution to local operators.
The iFrame solution will be integrated into Bojoynd's platform, supplying their existing and new customers with an intuitive ready-to-use sportsbook.
We plan on going beyond the Nordic market in the near future, pursuing other regulated jurisdictions as well.
Yet another success of our Sportsbook Plug & Play iFrame
Our Plug & Play iFrame solution is marking huge success this year, including winning awards on an international level. What makes it so well-recognized is the huge number of advantages it has for casino operators. They are able to add a fully featured sportsbook to their business with ease. It's as simple as adding a slot provider and is the best fit for operators who want to enter the sports betting vertical fast. Moreover, our distinctive approach of moving-beyond-content allows our licensees to stand out in the crowd by offering special features tuned to increase player retention, like Personalization, Engagement tools, and unique ways to bet.
This directly translates to new revenue streams and lower costs per acquisition. Additionally, operators can benefit from fully managed trading and risk management from some of the most experienced traders in the gambling industry.
Delasport's VP of Biz Dev Rosaire Galea Cavallaro regarding the partnership:
'Partnering with amazing professionals like Bejoynd is a great next step for us and a way to state our serious intentions for the Nordic market. We're looking forward to entering even more regulated markets with them and help as many casino operators as possible to benefit from a brand new vertical, but more importantly entering markets where we drive the power of diversity in a space where the majority offer similar content.'
Bejoynd's CEO Fredrik Cedell also comments on the agreement:
'We are extremely proud of the robust platform we provide and how flexible it is in terms of integrations. The partnership with Delasport proves just that: we are always looking for ways to provide more opportunities for our customers. This is why we're so happy to be able to offer Delasport's Plug & Play iFrame solution to the operators who trust us with their business.'