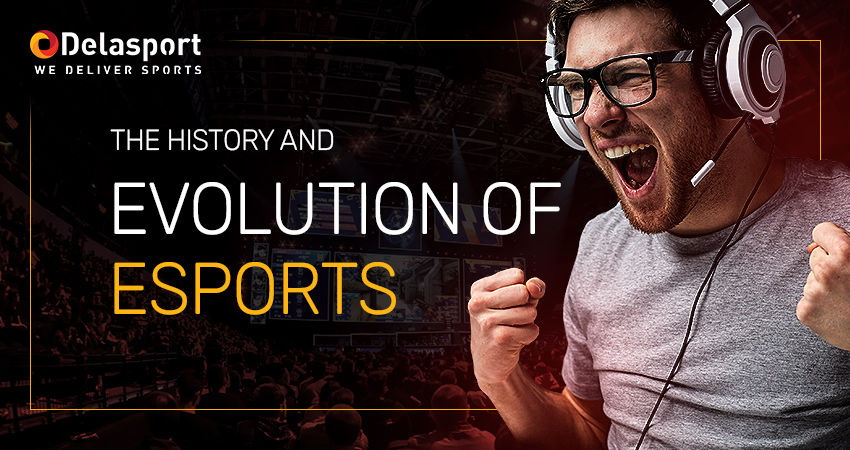 Over the years, Electronic Sports (also known as Esports) have evolved from a fringe community to a major disruptor of the traditional sports, entertainment, and gambling industries. In 2021, the global Esports market was valued at just over 1.08 billion (an almost 50% increase from the previous year) and is continuing to grow alongside technological and social developments.
And, that interest has grown in within the gambling industry, with the total amount waged on Esports matches expected to grow to $16 billion over the coming years. Join us as we take a brief look into the history of Esports, their meteoric rise in competitive circles, the demographics that drive them, and what the future holds for this ever-growing phenomenon.
The Esports journey at a glance:
What are Esports?
A brief history of Electronic Sports
How Esports generate revenue
Esports as an iGaming vertical
Esports demographics
Esports trends we expect to see in the future
What are Esports?
At its core, Esports are a type of tournament in which professional gamers compete individually or in teams. While organized multiplayer video game contests have existed in some form for decades, they have hit the mainstream thanks to substantial advancements in gameplay, streaming platforms, interactive gaming, and organizational play. And with this gain in popularity, investment has followed suit.
There are varying types of Esports tournaments today, which include:
First-person shooters (FPS) events such as Halo, Call of Duty, Fortnite, and Apex Legends.
Sports game events like FIFA, Pro Evo Soccer, Madden, and NBA2K.
Multiplayer online battle arena (MOBA) events such as Dota 2 and League of Legends.
Fighter game events with games such as Street Fighter, Mortal Kombat, and Super Smash Bros.
Other events including card games and real-time strategy games.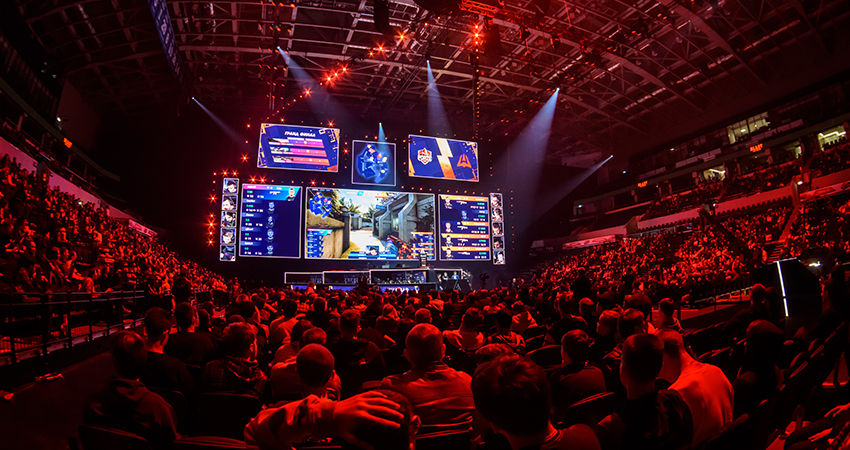 A brief history of Esports
The first video game tournament
The Nintendo World Championships, held in 1990, were the first major video game event where thousands of gamers competed for high scores in Super Mario Bros, Tetris, and Rad Racers. While the $10,000 prize fund on offer doesn't compare to today's big wins, it was the first of its kind and set the groundwork for much larger competitions to come.
Multiplayer online games
While the early tournaments were simply based on high scores, multiplayer games pitted players directly against each other in real-time – with Capcom's Street Fighter trailblazing the competitive fighting genre. Then came the cult classic FPS titan, Doom, in 1996 which was the first online multiplayer shooting game, followed closely by Quake; and by the early 2000s, games like Halo and Call of Duty were among the most popular games in the world, both casually and competitively.
Going major league
In 2002, MLG (Major League Gaming) began to host heavily marketed tournaments for a range of game genres, and in 2006 they became the first-ever televised Video Game League. Just like with conventional sports, rivalries were formed, storylines were created, and teams grew their supporter base.
Similar growth was also happening in Asia, with a strategy game, Starcraft (published in 1998) becoming a competitive scene in its own right. Just like in the US, professional teams and players began to materialize, and with their corporate sponsorships, promotional partnerships, and the concept of full-time competitive gamers becoming normalized.
Streaming
The rise of streaming accelerated the growth Esports, resulting in more choice and easier access for fans and viewers. It also gave content creators and professional gamers their own channels within wider platforms, meaning that they could create content directly for their fans without having to depend on media partners and television producers.
The growth of streaming directly also resulted in the development of competitions across different genres (not just sports or FPS), and competitive micro-communities arose in games that would have otherwise been left to obscurity.
Developers become partners
The success of the Starcraft league in Korea, as well as MLG's own tournaments, demonstrated to video game developers that there was a substantial market to be tapped when it came to making their games. As a result, heavy hitters such as Call of Duty and Halo began to introduce specific competitive game-types within their retail releases, with ranked systems, leaderboards, and more. Not only did this raise the stakes for casual players, but it also gave streamers a more competitive platform to climb and conquer.
Twitch comes out top
While MLG was the first to create Esports Leagues, it was Twitch's introduction in 2011 that let the niche go from a passion to a vocation for the best players. By managing and streaming their own gameplay and tournaments, players could build entire careers around streaming gameplay and make a name for themselves on the scene. As a by-product of such exposure, game studios quickly discovered the need to keep pace with the demands of both the players and their viewers by keeping fresh content in the pipeline, with continuous improvements to graphics and gameplay loops.
Recent major tournaments
Even though Electronic Sports events as we know them have only been operating for a few decades, their prize pools are already comparable to those of conventional sports. For instance, the League of Legends World Championship in 2011 had a prize pool of $2 million dollars, which was the largest in history at the time. Then, only eight years later the Fortnite World Cup broke records for both total and individual prize pools, with a total prize pool of $30 million. To put this into perspective, one player, known as "Bugha" took home over $3 million in prize money – compared to the 2.3 million dollars taken home by Wimbledon 2021 winner, Novak Djokovic in.
For the tenth year in a row, Valve's annual Dota 2 global championship has shattered the record for Esports prize pools. While the tournament offered a total prize pool of $1.6 million in 2011 and 2012, it has been the most successful example of crowdfunded prize pools in Esports history since 2013.
How Esports generate revenue
In some ways, the ecosystem resembles conventional sports, with spectatorship, teams, media rights, advertising, and event sponsors. The game licenses are owned by the publishers, with streaming companies Twitch and YouTube as the favored media platforms.
Sponsorships provide for a significant percentage of revenue. Advertisements, media rights, game publisher fees, and merchandising are some of the other money generators, as well as ticketed live events. Esports teams have owners, franchises, sponsorship deals, financial awards from tournament victories, and more – just like regular professional sports teams, all of which contribute to their yearly income and total valuation. When the epidemic passes, Electronic Sports leagues will most likely restart their attempts to grow their viewership by conducting live gaming.
Esports as an iGaming vertical
Esports is gradually catching up to other popular online betting activities and trends in the iGaming business. According to Statista, the market value of eSports increased by 50% between 2020 and 2021. The ongoing global pandemic has certainly had an impact on this adoption rate as it was more difficult for sports bettors to get live sports activity to gamble on – resulting in them turning towards Esports to fill the gap.
Another reason for the uptake is how accessible the games are. As Esports gamblers tend to be on the younger side of the wider gambling demographic. Odds are that they have already been playing these games themselves for some time, and therefore have a good grasp of the mechanics and risks. This results in them feeling closer to the action and being able to make more informed wagers.
*Find out more about What do Millennials and Gen Z want in iGaming.
The availability of quality data from Esports has also contributed to its rise in iGaming circles. By producing a large amount of low-latency data in real-time, this kind of gambling is a great fit for any operator or player. This is because the competitions are already run off a machine, meaning that the games can calculate, offer and distribute vital game data within seconds. With this increased volume of instantaneous data, operators will be able to provide customers with better and more accurate odds, resulting in an enhanced and more engaging betting experience.
Esports demographics
According to Statista, Asia-Pacific (APAC), North America, and Europe are the top three Esports markets, with APAC accounting for over half (57%) of global eSports viewership back in 2019. Meanwhile, North America hit $641 million U.S. dollars in 2021 from sponsorships and advertising, with Europe projected to reach 670 million euros as of 2023.
One of the fastest-rising regions is Latin America, which hit $18 million in revenue in 2019 and is now projected to exceed $42 million by 2023, as per PwC estimates.
The global Electronic Sports audience peaked at 474 million people in 2021. More spectators are likely to tune in in the coming years to see their favorite games being played by some of the top gamers in the world. Globally, over 577 million people are predicted to watch eSports by 2024.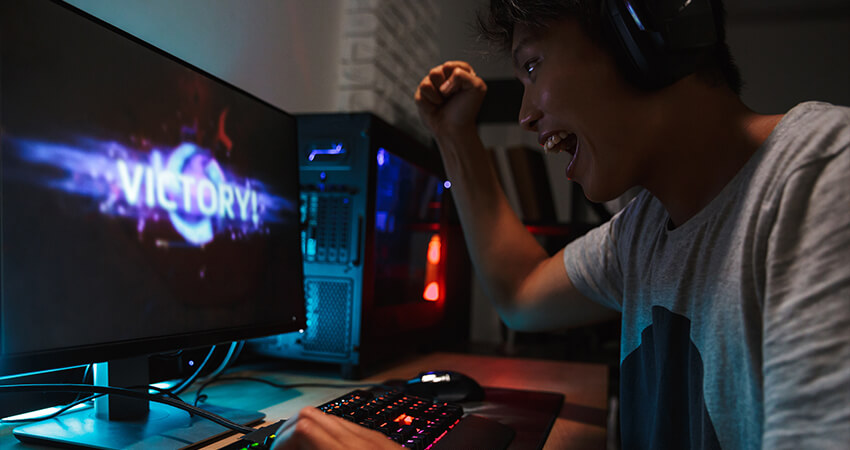 Esports trends we expect to see in the future
Continued growth of mobile.
After years of PC and console titles dominating the market, the low barrier of entry for mobile gaming has captured millions of global Esports fans. With the addition of 5G technology and more powerful mobile device specifications, we expect to see the upward adoption trend continue.
Sports and eSports intertwine
Esports have always drawn sponsorships and attention from sports brands due to their young demographic. At the same time, conventional sports have certainly influenced the community in several ways, including the focus on sponsorships, merchandising, and cross-promotion between real-world and digital competitions.
Co-streaming
Streamers, game developers, and advertisers are becoming more collaborative due to the mutual benefits they can all enjoy. While streamers raise their profile from gaming sessions, developers can advertise their games, and brands can get their products in front of more relevant consumers. We expect to see even closer collaborations between these stakeholders as time goes on.
More games
The gaming industry, in general, is constantly growing, with new AAA titles costing millions of dollars always around the corner. Many of these games will find their way into the Esports realm, with new entrants such as Valorant, PUBG, and Rainbow Six.
iGaming investment
As it continues to become part of the mainstream, iGaming operators are going to invest a lot more into their betting infrastructure to let their players get in on the action. Just like with sportsbooks and other traditional iGaming platforms, Esports broadcasting and gambling is going to see a lot more interest from operators, leading to higher adoption rates and player counts.
Esports gambling operations become their own entity
Electronic Sports, as an industry will begin to grow at a faster rate as more and more regions, regard it in the same way as sports betting and online casinos. A current example has already happened in New Jersey, as an online gaming and gambling company has been approved to begin accepting bets within the state – the first of its kind. The Director of the Division of Gaming Enforcement in New Jersey has accepted a transactional waiver for Esports Entertainment Group, meaning that the online gaming operator may now accept any Esports-related wagers from New Jersey residents.
Join the winning team
As one of the leaders in iGaming technology, Delasport has long been aware of the importance of Electronic Sports and has integrated this vertical within its product and solution offerings. As such, we offer the best Esports betting coverage in the industry, with action-packed Esports titles such as FIFA, DOTA2, CS:GO, NBA 2k, and League of Legends.
Together with our coverage, we offer Esports as turnkey, iFrame, and white-label solutions with:
Quick and smooth integration (standalone plugin)
Seamless wallet integration Esports scoreboard.
Uninterrupted video streams and live events.
Hundreds of available markets with easy navigation.
If you are interested in growing your own Esports iGaming offering or want to know more about how we can be part of it, get in touch with us!