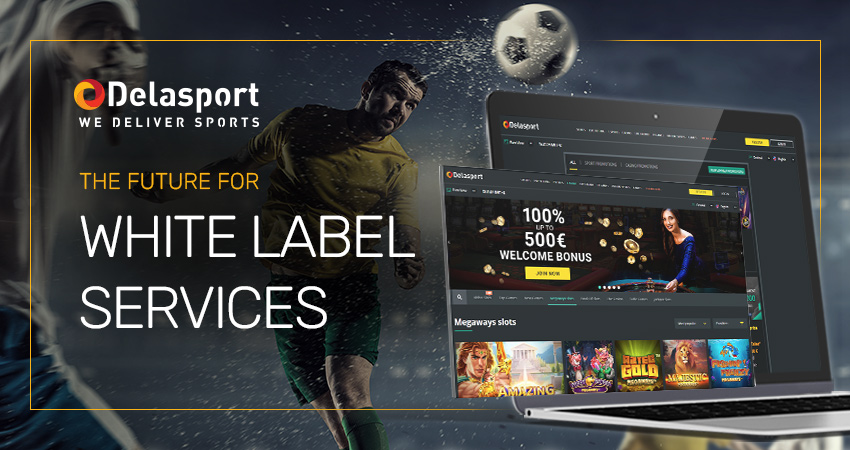 A White-Label solution holds various benefits for brand owners. From a time-to-market point of view, it allows a quick penetration to the online gambling market, in some cases a white-label brand can be launched within a few weeks. Acquiring a B2C iGaming license requires resources like time, money, and effort. Without the right know-how, it can take months for the brand owner to obtain it. With a White-label solution, the new brand is run on the supplier B2C license and the process in front of the regulator is much simpler. This advantage is greater in cases where the brand owner would like to start with multiple jurisdictions. Some brand owners do not have the know-how to start an iGaming operation, don't want to gain it, or would rather not deal with the day-to-day operation.
Holding hands-on experience, the white-label supplier brings all the required knowledge per jurisdiction. The brand owner does not need to learn which are the required payment methods and what should be their configuration. Regarding content, the supplier knows which sports, leagues, betting offering, casino, and live casino games work best for the target audience. In a White-label solution, the supplier brings to the table not only its technology but an umbrella of fully managed iGaming services.
The relationships between the brand owner and the white-label supplier are usually more engaging than in the case of a turnkey solution. Both parties act as partners and both have the incentive to run a cost-effective and successful operation. This relationship is built on trust. The brand owner trusts the white-label supplier to manage his players in the best way possible, to keep the operation complaint, to configure gambling bonuses in a way that removes the option for bonus abusing, to configure and enforce anti-fraud and AML processes.
In some cases, brand owners chose a white-label solution because they want to get away from the liability of running an iGaming solution. Until a decade ago, the white-label supplier mainly dealt with the player management liability. The emergence of regulated markets added a new liability to maintain the license and meet everchanging regulation requirements.  In recent years some white-label providers have pulled away from most or all regulated markets to remove the burden of the regulation liability and the financial risks that come with it.
As a result, some brand owners turned to acquire an iGaming license and move to a turnkey solution and some even turned to develop their own platform. It was not too long before some of these businesses realized that running their own operation is very costly and quite a difficult task. They now moved to have full liability on the entire operation, and some started to miss the old days when they were just handled the marketing traffic. Those who went to build their own technology realized that it takes many years and a lot of manpower to build a successful platform.
While the advantages are clear, fast time to market and the ability for the brand owner to focus on online marketing alone, the road to success is partnering up with an experienced provider with an excellent reputation. The brand owner needs to choose a white-label partner that he can trust in the running of his operation. One that delivers. Some white-label providers only offer a casino product and are coupled with a 3rd party Sportsbook solution or they simply lack Sport altogether. It is important to partner up with a white-label provider that has a Sports product of their own. There are several advantages for doing this, the brand owner has a homogenous one-stop-shop solution for casino and Sport, cross-vertical retention capabilities, cross-sale tools from Sports to Casino, full traffic tracking per source. It is important to pick a supplier that really has the right payment solutions for each market. Brand owners need to look for a trustworthy partner that can support their current needs. They need to assess whether this partner will value their business and continue to support them throughout their partnership. For example, when entering additional markets or in developing specific functionalities for their operation. The right white-label supplier will bring the right technology that can quickly enter a newly regulated market as well as to adapt to the changes of existing ones, and managed services that allow brands to distinguish themselves in the competitive environment. For instance player retention tools and their correct configuration, tournaments, gamification, and more.
The future of the iGaming white-label solution depends more on the suppliers than the brand owners themselves. The business case for suppliers needs to accommodate the additional regulation liability and effort. Brand owners will need to be willing to pay the extra fees for regulation services like automated KYC, additional personnel, etc. In some markets like the US tribal gaming, it will be required for a technology supplier to provide fully managed services due to a lack of knowledge. In cases like that the white label supplier will provide a full white-label solution except for owning the skin. We will see more affiliates deciding to own their brand and send the traffic to it rather than to 3rd party brands. This, in turn, will allow them not only to do what they do best i.e. acquiring quality traffic but also to be able to have involvement in content, bonus schemes, etc. The level of this involvement depends on each affiliate.