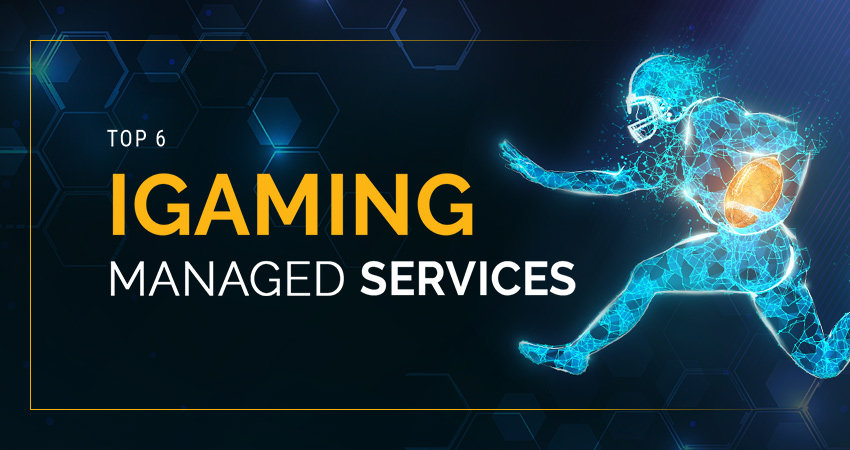 Bringing a partner's vision to life is what drives any wholehearted enterprise and Delasport will never fall short of that goal. Set your standards high, start with the right tools and the right people for the job, and make sure your business is equipped appropriately with needed operational servicing!
So here are the top 6 iGaming managed services you need to achieve your dream brand, and Delasport can help you with:
1. Risk Management as part of Delasport's key solutions for your brand success
2. Customer care is one of the pillars for creating your brand's image
3. Marketing Automation for richer playerbase
4. Financials and the importance of keeping track of the numbers
5. Licensing for maximum brand transparency
6. Compliance and Antifraud will lower the malicious & harmful impact
---
1. Risk Management as part of Delasport's key solutions for your brand success
There is no questioning the importance of Risk Management (also known as RM) and KYC (Know Your Customer) for iGaming operators to build, run, and grow a successful label. A comprehensive RM system is an essential aspect of any online betting and iGaming operation. A well-suited, enhanced, and fully-fledged sportsbook or iGaming platform can easily increase its profit if it is protected from fraudulent betting or any maleficent gaming activity.
Our experience in the industry has enabled us to build a strong Risk Management System. This iGaming service works efficiently to guarantee the accuracy of the whole betting process and ensure verification in a timely and efficient manner. With the right resources, tools, and a team of qualified experts, we deliver the best risk management service to our partners so they can focus on their business while we keep everything under control. Delasport's experts monitor with precision the entire process from registration, verification, betting to the final withdrawal stages, and decrease possible losses caused by hazardous traffic.
2. Customer care is one of the pillars for creating your brand's image
A brand's image to a great extent depends on its Customer Service (CS). From a players' perspective, the actual value of CS is based on the reliability, effectiveness, and accountability provided, as well as the aid received whenever they are confronted with difficulties. It's not only about establishing a communication channel or ensuring that all consumer inquiries receive a prompt response. Our customer care unit is the link between the players and your platform. Providing 24/7 professional customer services, improving the overall user experience and engagement. Also ensuring that every aspect of their needs is met, and getting your website on the right track. While being on this topic, feel free to read our article about What do Millennials and Gen Z want from iGaming.
Every single player has a journey on your website and a powerful CRM solution can take it in the right direction.
With so much data available it surely is a challenge to keep a record of everything and costs a lot of effort, time, and resources. Efficiency comes when a huge amount of data is used in the best possible way. Delasport's CRM solution allows operators to use the wealth of information in personalized marketing campaigns that are created to retain existing players and attracting new ones. Additionally, this data can be used to predict probable player behavior. Using our CRM solution, operators can data throughout departments, allowing them to better coordinate their objectives and strategies.
Read more about How to choose an iGaming Software provider
3. Marketing Automation for richer playerbase
Navigating the digital landscape might not be an easy task but here at Delasport, we have the resources and tools to deliver award-winning marketing services and campaigns that actually attract more new iGaming players and increase the engagement of the existing ones. Our automated system enables operators to maximize their marketing strategy and create segmented and timely marketing experiences for their customers. Through generated reports, you keep track of the performance of each campaign and its metrics that are important for your label.
4. Financials and the importance of keeping track of the numbers
Finance is one of the most complex areas of your iGaming operation.  And you want to be sure that all payment operations are safe and secure. A great diversity of payment methods and providers allows operators to localize their payment portfolio for a target region. We at Delasport, have taken this into account and tuned it to perfection by offering high financial managed services. Knowing what payment solutions an iGaming company needs and how to implement them quickly and seamlessly gives us the advantage to partner with many operators looking to establish a new brand or develop their existing one with ease.
5. Licensing service for maximum brand transparency
Next on the list of managed iGaming services is licensing. And working with licensing from MGA (Malta Gaming Authority) opens your brand to a great landscape of potential players. The regulations and conduct needed to run a top-tier license show your playerbase just how reliable and streamlined your brand is. As it will be always maintained at a high gambling industry standard and up-to-date with the modern iGaming trends.
6. Compliance and Antifraud will lower the malicious & harmful impact
Fraudulent activities can be harmful to any brand of any size and we know it. Our experienced fraud detection specialists will take over the whole Know Your Customer (KYC) process and serve as your company's barrier for any kind of malicious activity. We have the resources in place to cross-check users based on their personal information, financial, and gaming background. This allows us to detect prospective fraudsters and abusers, everything according to the GDPR compliance. To reduce the financial risk associated with suspicious activity our team of experts reviews hundreds of documents every day and eliminate possible threats before they occur.
The Right Choices, The Right Way
New or old brands alike can always evolve into exceptional providers for our industry. The power to enable growth and positive change is like raising a child.
Much like a parent, we pride ourselves on giving everyone the right tools & iGaming services, the right guidance, and of course all the helping hands required to build your perfect vision. No one can do it alone, as the saying goes, "it takes a village to raise a child".
---
Contact our team and [Get started]