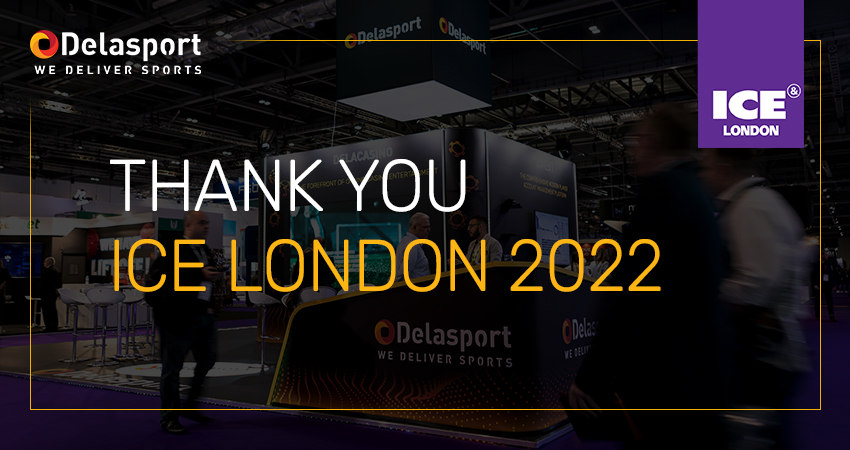 And that's a wrap for ICE 2022. Delasport CEO, Oren Cohen Shwartz tells us how it all went:
"We had a great ICE 22. We met with current partners and friends, as well as having excellent conversations with new potential partners. We also successfully showcased our sports betting, online casino, and player account management platform, having focused on the three pillars of our strategy: Betting innovation, Market Availability, and Player Engagement.

We were also proud to see that our newest betting innovation, If Bet, got a lot of attention. If Bet is a novel and creative feature that allows bettors to link several single bets with a single wager, thereby automating up to seven consecutive bets. The new feature adds to the betting experience by allowing players to cascade several bets with a single wager in a quick and automatic manner.
We had announced our market entry to Sweden just before ICE. We walk the walk regarding our market availability strategy and in Q1 2022 obtained an MGA license and two full platform certifications for Denmark and Sweden and are now operating in regulated German and Mexican markets. This strategy allows our partners to continue to expand to new markets and we plan to enter more markets this year.
We also got to showcase our cross-products gamification package that includes missions, tournaments, badges, spin the wheel, and more. Our engagement suite goal is to increase players' betting experience, allow our partners to succeed with players retention, and differentiate in the competitive market.
Finally, we were happy to see that our open bar was nicely crowded and being enjoyed by our guests. Conversations were everywhere and there was a real buzz in the atmosphere."
Here are some pictures from the day: