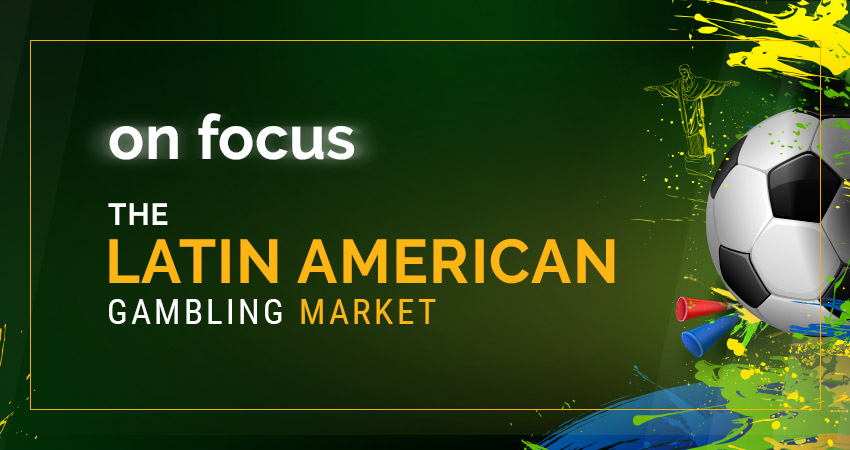 For many years the LatAm gambling (Latin American) market has been considered very prosperous and appealing to major operators who are willing to enter a region that has large potential to turn into one of the most fruitful with little to no effort. As the Latin American market continues to grow at a fast pace, it's still rather unsaturated and even small brands have the chance to gain a foothold in the countries they are aiming at.
LatAm betting market brief overview
However, this flourishing industry can be tricky for businesses unfamiliar with the nature of the market. Latin America consists of countries with diverse cultures, different language preferences, unique betting likings, and a specific set of laws applying to the gambling industry. Some countries are more developed in terms of regulation and licensing and others still lack a proper legal framework.
Brazil:
The largest in LatAm, not only in population but also with the greatest potential for growth in the gambling industry is Brazil. It is not a surprise that European operators find it a lucrative market and anticipate the setting of solid regulations to allow them to conquer positions and set the trends. With the largest number of internet users, Brazil is undoubtedly an easy target if one is aiming at establishing an online gambling business.
A law from 2018 allows international businesses to operate in the country but still, there's no regulation to provide licenses. With the highest volume among all gambling products, sports betting has the largest share. As a reference, 13 Serias A soccer teams have some kind of sponsorship with a betting house which implies that operators are investing heavily in the betting market in Brazil.
Poker, on the other hand, does not fall under any legislation which makes it a great opportunity for operators to take advantage and leverage their brand offering.
Colombia:
Colombia is the first and only Latin American jurisdiction with a complete regulation for online gambling, with virtual sports and live casinos on the line. The first license was issued in June 2017 by the Colombian gaming authority, Coljuegos. There's a huge surge in the number of major players targeting the Colombian market in recent years. This makes it more difficult for smaller businesses to flourish but still not impossible given the fact that more and more LatAm gambling online jurisdictions are considering the possibility of legalizing it.
Other countries
Mexico, Peru, and Costa Rica have different restrictions but are still considered attractive markets that drive huge revenues from land-based or online casinos. They and can be very good destinations for developing gambling business.
*For other gambling business destinations, read more of our overview of the Indian Betting Market.
Conclusion
If you're trying to gain traction in a region so diverse in culture, laws, and regulations you need to know that it's not going to be smooth sailing. Although appealing to all kinds of gambling businesses the LatAm market has many intricacies which must be taken into consideration as a better understanding of all major aspects is what makes it unique and attractive.