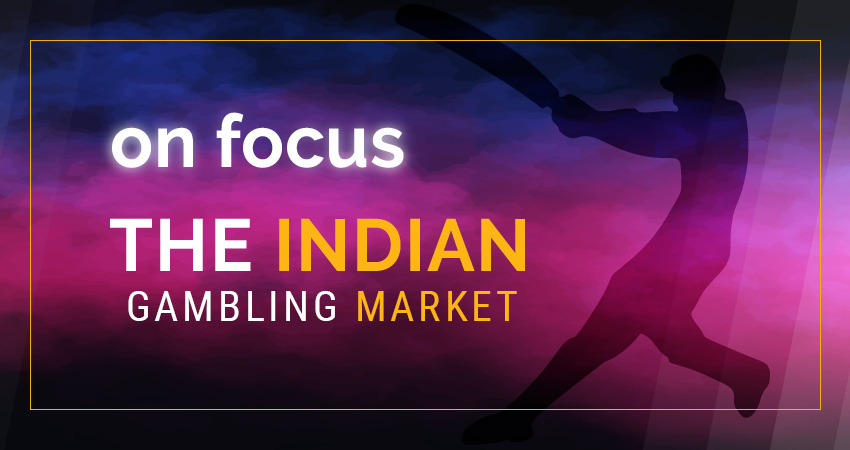 A country with a huge population, a large percentage of which represented by the middle class, India has grown immensely setting it up to become viable as one of the biggest markets for the gambling industry. Great passion for sports is what drives its citizens to spend their money on sports betting and gambling in popular casinos. So today we are going to expand your knowledge and understanding about the Indian betting market with some insights from us!
Gambling in India – market Intro
The Indian betting market has been estimated to be worth over $100 billion, with an exceptional rise of 7% yearly. Despite being prohibited a great part of the population that has access to the internet doesn't miss the opportunity to enjoy gambling on different sports leagues. Research in the past few years shows that this has been fuelled by the significant increase in the population's disposable income, faster internet connection, and access to smartphones. This makes the burgeoning of the Indian betting market something well expected.
Regulations, limitations, and a bit of history
Although regulated in some states on a local level, only traditional lottery and horse racing are legal in all states, as well as games of skills like Fantasy sports, where you have a human player as an opponent rather than a bookmaker. An interesting fact is that Poker, Rummy, and Fantasy sports are considered games of skills and therefore allowed. On the other hand, games of chance are prohibited with the reasoning that the element of chance prevails.
Limitations exists also when it comes to e-casinos and venues. An Act passed in 1976 (Goa, Daman, and Diu Public Gambling Act of 1976) limits legal betting activity to five-star hotels and floating vessels, thus creating restrictions for anyone who is looking to venture into the landline and online gambling industry.
Read more about the 2021 top online casino trends
Even though Indian casinos cannot have sites that encourage online gambling such as casino, bingo, and sports betting, it is not illegal for offshore companies to have websites that focus on Indian players. The only requirement from a legal point of view – offshore companies need to offer Indian Rupees as a payment method for Indian players, which includes deposits and withdrawals. A popular payment method for eCommerce in India is NetBanking which allows integration to 61 of India's domestic banks for access to all banking across India.
Legal side of the Indian gambling market
Despite being illegal, online sports betting in India is gaining popularity among the population considered to be the only way to place bets because bricks-and-mortar bookmakers' shops and casinos are banned.
The consequences of illegal sports gambling are measurable with the lack of traceability of funds, huge revenue losses caused by the lack of taxation, possible corruption in sports, and match-fixing. With 60% of sports bets placed globally on the black market, it's indisputable that India's entire economy loses from the lack of legalization and regulation of this business market niche. It is estimated that the country loses more than $ 1.5 billion from taxes annually potentially coming from online casinos, also missing out on providing services to offshore companies.
*For other gambling business destinations, read more of our overview of the Latin American gambling market.
Off-shore story & recap
At this stage, it is hard to estimate how profitable it is for an offshore company to invest in sports gambling and online casino on the Indian betting market, considering the complexity of providing gaming regulation not only in particular states but all across the country. Statistics and research clearly show the increasing amount of funds invested in non-regulated gambling activities and the rising demand for legalized venues along with accessibility to regulated online sports betting and casino websites.
It's in the hands of the government to initiate a change and make the best out of the current situation for both the country and its budding online gambling population. If the right decisions are made, the Indian betting market can become a financial injection of the country's GDP.